December 18th, 2014
Podcast: Play in new window | Download (Duration: 1:21:57 — 40.6MB)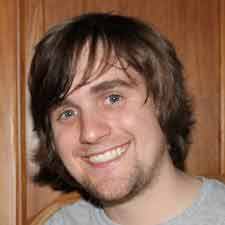 Have you seen style tiles, element collages, or pattern libraries? These are just a few examples of how designers are reacting to the explosion of devices and interface sizes.
After all, thinking about the parts of a "page"—not just the sum of those parts—helps us create smart, scalable, maintainable designs for all those newfangled technologies.
And a leading voice behind this elemental thinking is Brad Frost.
In this talk, he'll introduce Atomic Design, a methodology you can use to create a design system in your organization. You'll learn how to:
Deconstruct your organizations' interfaces
Create systems that includes templates, and pages
Create designs that are future-friendly and extensible
Establish a repeatable workflow tailored to your team and product
Whenever you read TechCrunch or Entertainment Weekly online, you're looking at Brad's Atomic Design work. He follows the methodology so regularly that he created a free tool called Pattern Lab that helps you create your own design systems.
Recorded: April, 2014
[ Subscribe to our podcast via

←This link will launch the iTunes application.]
[ Subscribe with other podcast applications.]