March 6th, 2015
Podcast: Play in new window | Download (Duration: 35:45 — 18.8MB)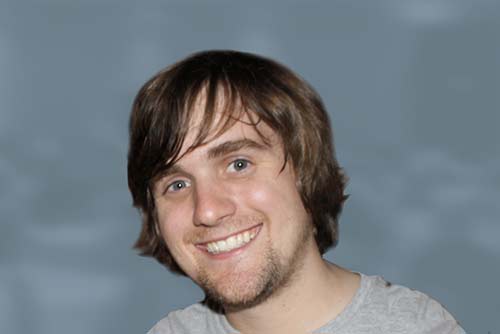 A website can be made up of relatively complex pieces. You have multiple pages, images, maybe some JavaScript, and it all needs to come together to create this larger experience. But as with things in nature, it can be broken down even further than that into more "atomic" elements.
The human body is made up of various organs and bones but essentially we're mostly carbon. In a website the purest atomic element is an HTML tag. These tags are the initial building blocks of the web. When you start combining these "atoms" and using them in conjunction with colors and fonts you start to see a larger organism take shape.
Brad Frost has used this analogy to develop his Atomic Design process. Viewing a site as an amalgamation of these individual components helps illuminate where and how content should be structured. It also gives you the flexibility to create these components starting from the atomic level and plug them into an interface while alleviating some of the complexity.
Brad will be presenting one of 6 daylong workshops at UX Immersion Mobile, April 13-15 in Salt Lake City. For more information, visit uxim.co.
Recorded: January, 2015
[ Subscribe to our podcast via

←This link will launch the iTunes application.]
[ Subscribe with other podcast applications.]