January 6th, 2014
Podcast: Play in new window | Download (Duration: 31:07 — 16.4MB)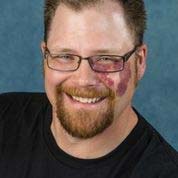 Nate is joining us to teach one of the daylong workshops in Denver, CO April 7-9 as part of the UX Immersion Mobile Conference. For more information about Nate's and the other 5 workshops, visit uxim.co.
The "designer who can code" has been dubbed the elusive unicorn of the UX realm. But more important than being equally good at both skill sets is being able to communicate with the other side. If designers understand even a little bit about code it breaks down silos within the team. Greater communication leads to shared understanding. This collaborative environment allows for faster iteration and better design.
Nate Schutta believes that prototyping in code helps solidify this communication. Being able to visualize and demonstrate your ideas not only provides for greater understanding, but a faster workflow. Even though this code won't make it into the final product, it gets a representation of the final design in front of users and stakeholders.
Prototyping in code isn't as daunting as it may sound. Nate believes that making the transition from using HTML and CSS to exhibiting functionality in JavaScript and jQuery isn't all that difficult. Even if you're throwing something quick and dirty together in less-than-production-ready code, the important thing is to get that feedback early and iterate on the design.
Recorded: December, 2013
[ Subscribe to our podcast via

←This link will launch the iTunes application.]
[ Subscribe with other podcast applications.]