January 2nd, 2015
Here, for your listening pleasure, are a few of our favorite podcasts from 2014 in no particular order.
Creating Responsive Interfaces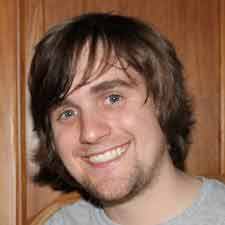 As responsive web design becomes common practice, making sure these templates work across every imaginable screen and device is trickier. Brad Frost shares this frustration and introduces Atomic Design as a solution. Borrowing from the metaphor of atoms making up molecules, molecules making up organism and so forth, Brad thinks responsive design needs to be approached deeper than at the page level.
Listen to the podcast
Responsive Web Design Workflow

Stephen Hay outlines how his workflow has changed in the face of new design processes. He believes that taking a content first approach is instrumental to working with fluid designs. This allows you to mold the design around the content instead of trying to fit the content into a fixed design.
Listen to the podcast
Wireframing Strategies

The notion that "wireframes are dead" has been coming up every so often over the past few years. In truth, wireframes are still a valuable way for teams to communicate. Chris explains what wireframes actually are and what they're used for.

Listen to the podcast
Mobile as a Medium
There's no better person to talk about the trends and direction of mobile than Luke Wroblewski. He's consistently been at the forefront of the mobile design discussion. Through his books and his various talks, he's advocated a mobile first approach, focusing on what is absolutely necessary and letting that inform the desktop design.
Listen to the podcast
Responsive Web Design with Mobile in Mind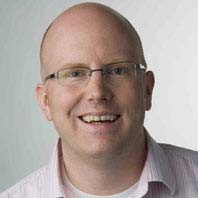 Jason Grigsby, of Cloud Four, believes that there are considerations that responsive design alone doesn't address. The total experience of your site is more than just what it looks like. Simply using media queries to optimize your site's design for different page widths is not a viable solution. Page weights, image sizes, and network speeds all need to be factored into the equation.
Listen to the podcast
Using Taxonomy to Manage Content Sprawl

Ultimately, your content is the reason users visit your site. Taxonomy can build a structure underneath that content, making it much more dynamic. Stephanie Lemieux discusses her approach to bake taxonomy into your content model and information architecture.

Listen to the podcast
Hypothesis-based Design within Lean UX

Josh Seiden co-wrote the Lean UX book with Jeff Gothelf. In his work, Josh arrives at hypotheses by assembling everything the team knows about a project. Josh explains that by listing out all of your assumptions you can see which will have the biggest impact if you're incorrect. This helps shape the hypothesis and the direction for the project.
Listen to the podcast
Share Your Thoughts with Us
What were your favorite podcasts in 2014? Tell us about it below.
Tweet