June 16th, 2016
Podcast: Play in new window | Download (Duration: 45:59 — 22.5MB)
Subscribe: iTunes | Android | RSS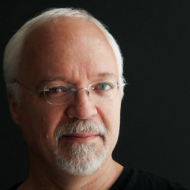 Design leaders are unsung revolutionaries. They're often at the forefront of culture change, advocating for a new conversation about creativity and quality. The old one involved meetings, presentations, and top-down mandates, and little to no input from customers.
Expand your palette of culture-shifting tools and discover the power of conversation. Marc will show you how to facilitate interactions between people and groups that lead to meaningful change. You'll leave this talk feeling empowered to go back home and start your own conversational revolution.
To see the video of Marc's talk, visit the UX Immersion: Interactions section in our All You Can Learn Library.
Recorded: April, 2016
[ Subscribe to our podcast via

←This link will launch the iTunes application.]
[ Subscribe with other podcast applications.]