July 6th, 2016
Podcast: Play in new window | Download (Duration: 43:15 — 21.5MB)
Subscribe: iTunes | Android | RSS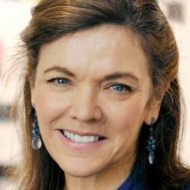 You've got a groundbreaking product idea, and you've assembled a crack team of designers. You know exactly what you want to do, but you're unsure of how to do it. Without a framework to drive your product development, it's game over.
Amy Jo will show you how a game designer approaches their product development and how they get to a design that their users love. From her research in how game designers think, you learn the value of refining and testing a simple, stripped down MVP (minimum viable product), long before you start adding all the fancy stuff.
To see the video of Amy Jo's talk, visit the UX Immersion: Interactions section in our All You Can Learn Library.
Recorded: April, 2016
[ Subscribe to our podcast via

←This link will launch the iTunes application.]
[ Subscribe with other podcast applications.]