Are You Our Next
Web Intern?
About the Internship
Are you our next amazing intern? Are you excited to roll up your sleeves and do the actual work you hope to learn more about? UIE's intern program is designed to immerse you in our day-to-day activity, get you to learn by doing, and see the immediate effects of your efforts. Our paid internships—onsite in North Andover, MA—are 6 months in duration. We take our internships seriously, and promise you'll be kept busy honing your craft. There's no cleaning the coffee maker or licking of envelopes. Though, we do ask you to stock the Rockstar Energy drink in the fridge. To be clear, it's not a foot in the door for a permanent gig at UIE. We're committed to unleashing you on the world to go make great things.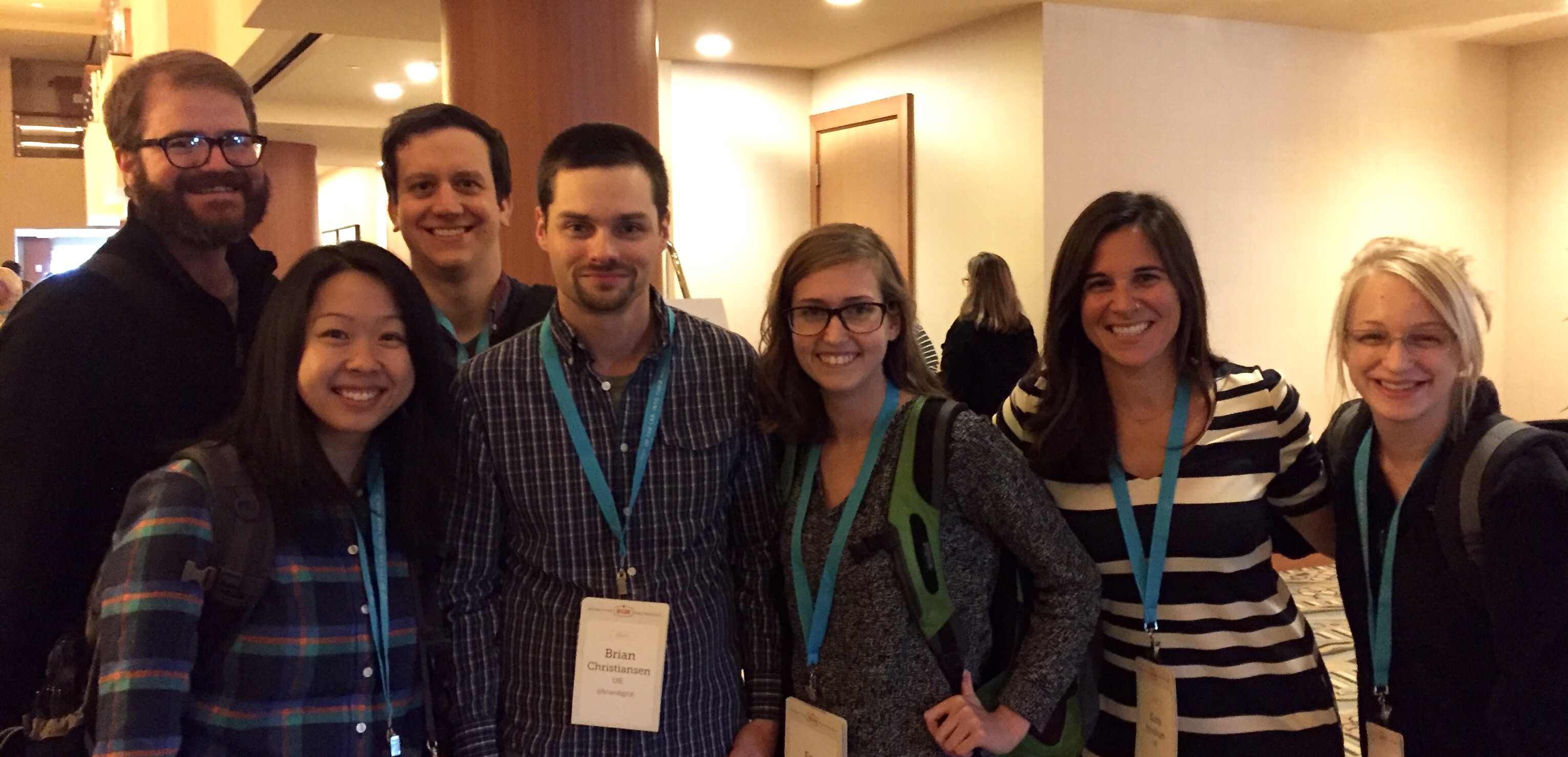 See what our past interns have to say:
2019 Interns
2018 Interns
2017 Interns
2016 Interns
2015 Interns
2014 Interns
2013 Interns
2012 Interns
How to apply
Send us the following to apply for our next internship:
Your resume.
Please send us or point us to samples of your ability to hand code HTML and CSS.
A half-page write up of your most significant web development accomplishment. (Don't forget this. Most do.)
While we're less concerned with your skills and qualifications, we won't compromise on your ability to deliver team results. You might even want to check out our web sites for some insight into our current efforts. We think you'll be excited by where we are today and the challenge to get us where we're going. You will work in our North Andover offices. (Sorry, we don't hire remote employees, or those not already in the United States.) We'll provide all the equipment you need, including Apple hardware and Mac software to bring out the best in your talents and skills. We'd like our next intern working 30 to 40 hours per week, but we will offer flexibility to the right candidate. Send your resume and write-up to: WebDevInternJob AT uie DOT com.
Our websites